Strong Start to Fall Sports
Soccer, Volleyball, and Football Teams have unprecedented numbers of early season wins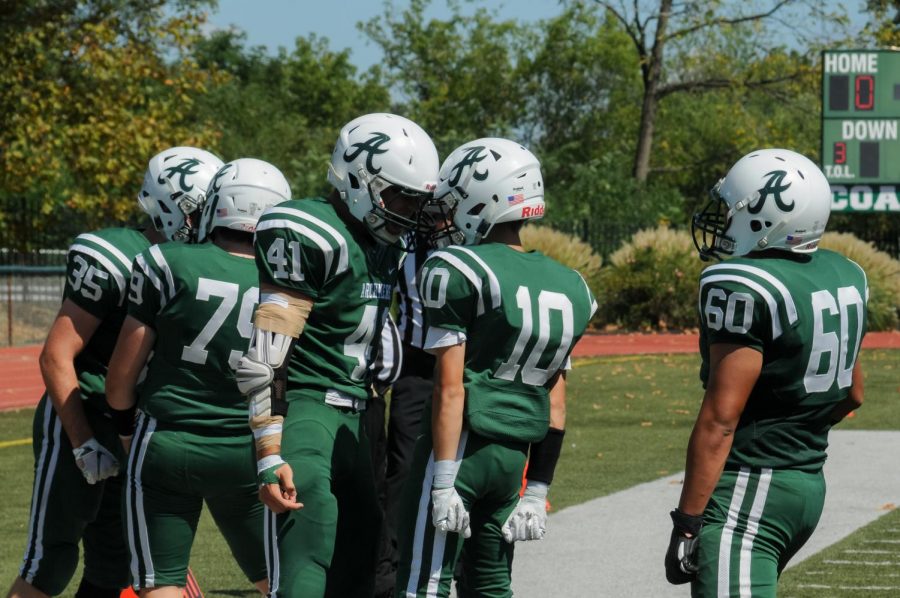 Fall sports teams are poised for more deep postseason runs after last year's successful seasons. The football, boys' soccer, and girls' volleyball teams have been working hard since the first day of the preseason. As their records and Delaware Online rankings indicate, each team is off to a successful start; the auk's athletes have gained accolades for being the only school with three teams having a combined undefeated record nearly six weeks into the season. As the season has progressed, each team has noticed progression in their skills and depth as a team. Now they are motivated to keep building momentum as the season progresses and the postseason draws near. 
When asked his thoughts regarding the boys' soccer teams' fast start, senior captain Mikey Albero was very hopeful of how the season could unfold. "Our attitude has changed over the course of the season," Albero said, "We are only scratching the surface of what our team could be". 
Albero is a member of the varsity team for his third year, becoming a key component of the team's success. 
"This season I have more of a leadership role and the team feels like it has a different identity. This team has playoff experience from last year's run which I feel teams in the past lacked, allowing us to be more confident in big games," Albero said after a big 3-0 win over Saint Andrews. 
Senior captain of the football team, Matt DiGregorio, is a 4-year varsity player passing on his experiences to the younger players while also trying to ensure the team knows how important everyone's roles are. 
"Our team has done a great job of dealing with adversity losing some key players due to injury," DiGregorio said, "We have kept the next man up mentality and people have really stepped up." 
DiGregorio, who unfortunately was injured during the season last year, had a broader experience of a team's mindset, allowing him to notice changes in the team's mentality from preseason to now. 
"It feels like the team is more locked in now. During the preseason the season seems so far away but now that we have hit our big stretch of games the focus and intensity level has increased greatly," DiGregorio said. 
Mackenzie Popp, senior volleyball captain, has been a key part of the program's success the last four years with deep runs into the state tournament including to the state final last year. 
"The feeling of working so hard for an entire season and having so much success and wanting something so bad and then losing the state championship was one of the worst feelings I've gone through. But it's given us so much fuel this season to not have to feel that again and work just as hard if not harder to earn the title," Popp said.
Popp has noticed her role changing from freshmen year through junior year and the jump to being a senior, leader, and captain of the team.
"The biggest difference from this year to last year is being a senior and a leader of the team," Popp said. "I think this group of girls just loves to play which helps with the focus day in and day out".  
"I am really excited to see where this football season goes, we believe in ourselves and in or program," DiGregorio said. "The seniors have really bought in due to it being the last chance for all of us to make a run at the title."
About the Writer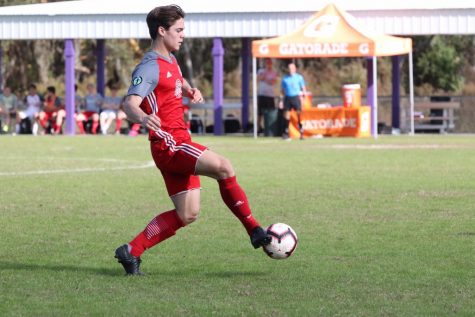 Andrew Rosenbaum, Staff Reporter
Senior at Archmere, I love sports, I play soccer for Archmere year round for a club team, love playing with my dog and being around my friends