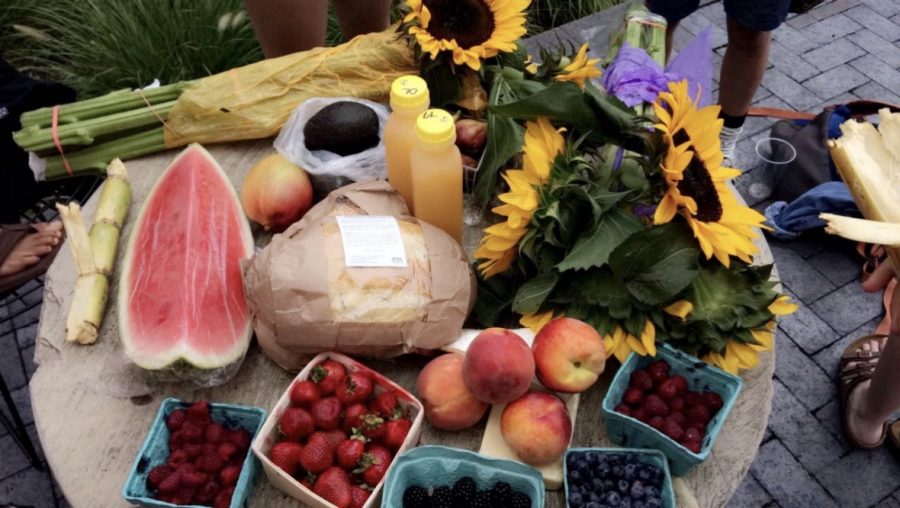 Lauren Raziano, Web Editor
April 3, 2020
Because of the soft and easily bruised nature of fruits and vegetables, the picking of crops has been prone from automation. But recently, technological developments have allowed for sensitive and dexterous robots, with the use of cameras and Ai to carefully pick and crop fruits and veggies.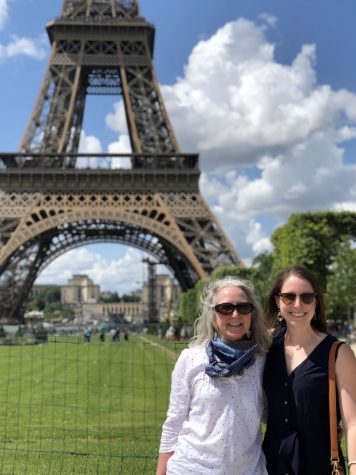 Eissler-Thiel Named Next Principal
March 30, 2020
Mrs. Katie Eissler-Thiel has been announced as Archmere's next principal and will succeed Mr. John Jordan in July 2020. Thiel - fondly known as Madame - has been an Archmere French teacher since 2014 and is well known in the community for her dynamic, inclusive personality both inside and outside  the classroom. 
The Talk of a USA- Iran Crisis
February 4, 2020
International Students in Archmere
December 11, 2019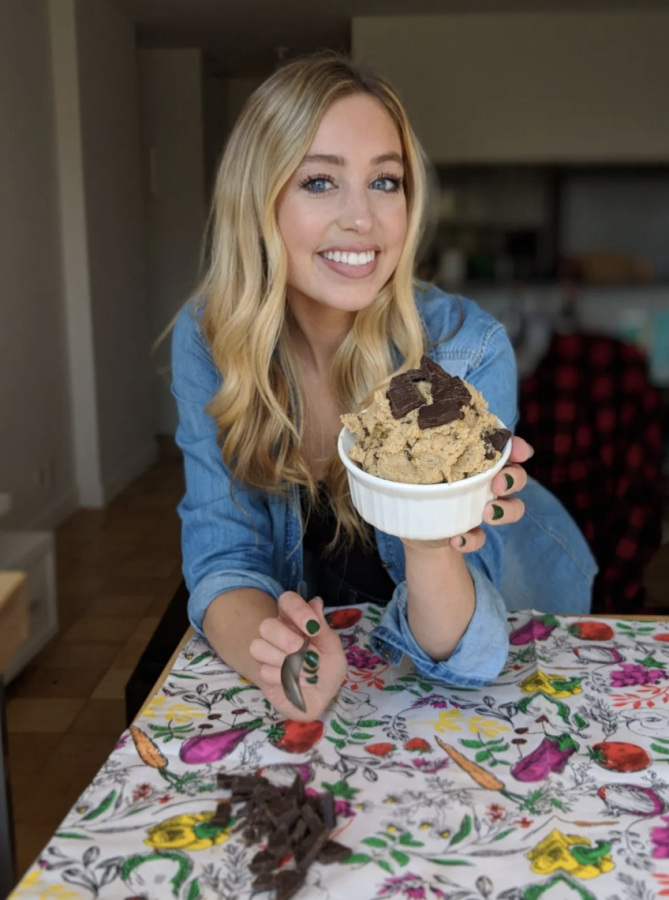 March 31, 2020
From the beginning, Skyler Bouchard '11 knew her passions: food and media. Bouchard still remembers her first vision of merging these two interests into a future career occurred in Archmere's cafeteria as she was devouring her favorite dessert: a chipwich.
Simi Edeki and Simi Edeki
December 17, 2019
After making over 1 billion dollars in the box office worldwide, Joker has become the most profitable comic book movie of all time, with an estimated $464 million in profit.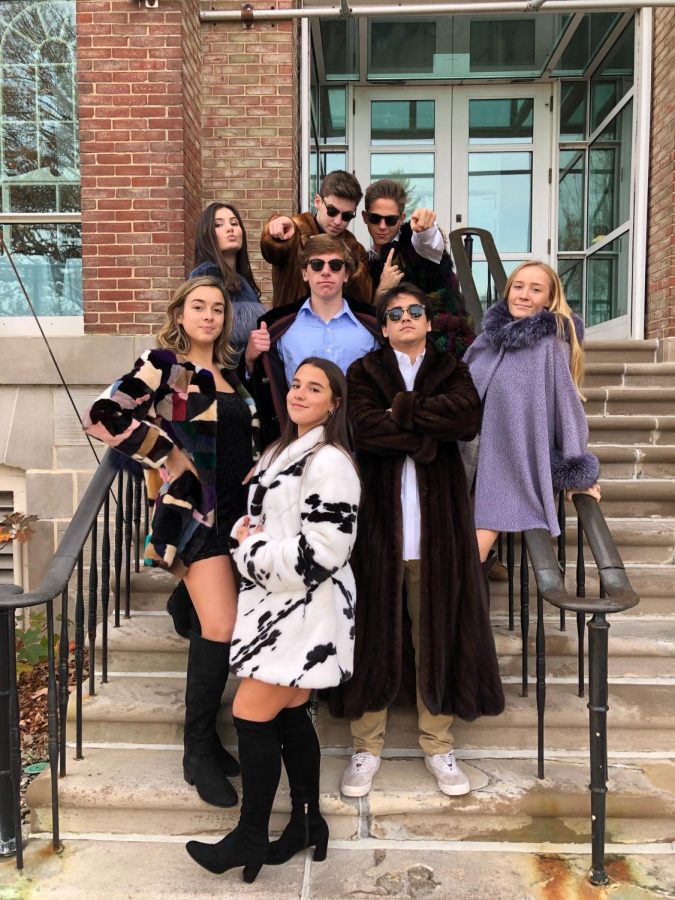 Phoebe Brinker and Emma Villaverde
December 11, 2019
Lights, runway, dance! The 2019 Archmere fashion show held at DuPont Country Club showcased the Senior class who rocked a plethora of outfits, ranging from athleisure to business casual to even prom wear.
December 11, 2019
Her first release in four...
The Daily Northwestern facing double-sided backlash
December 11, 2019
Instead of being welcomed warmly, the notorious, controversial conservative politician was greeted by enraged student activists who organized heated protests, drawing police to the scene.
Vaccines: Protection… or Poison?
December 10, 2019
What could have caused the greatest outbreak our country has seen since 1992? The answer: refusing to vaccinate.
Should Teenagers Trick or Treat?
October 29, 2019
During the Halloween season, many high schoolers ask the question "Does anyone want to go trick or...
February 4, 2020
US basketball legend Kobe Bryant and his 13-year-old daughter Gianna, along with seven others, died en-route to a basketball game Sunday when their helicopter crashed into...
Caroline Antunes, Co-Editor In-Chief
February 4, 2020
An ongoing debate centering around student athletes generally seeks to argue whether or not sports present more harm or benefits to mental health. Certainly, sports can offer...
April 5, 2020
[amd-zlrecipe-recipe:1]
Tuesday, December 10

Girls Varsity Basketball

Archmere Academy 59 - Howard 13

Tuesday, December 10

Boys Varsity Basketball

Archmere Academy 36 - Wilmington Friends 44

Thursday, December 5

Basketball

Archmere Academy 68 - Red Lion 10

Saturday, November 2

Varsity Football

Archmere Academy 41 - Wilmington Charter 7

Friday, November 1

Volleyball

Archmere Academy 3 - Charter 0

Monday, October 14

Football

Archmere Academy 12 - DMA 21

Monday, October 14

Field Hockey

Archmere Academy 1 - Wilmington Charter 0

Friday, October 4

Field Hockey

Archmere Academy 0 - Caravel 1

Friday, October 4

Soccer

Archmere Academy 8 - Red Lion 0

Friday, October 4

Football

Archmere Academy 0 - Woodbridge HS 27

Friday, February 8

Wrestling

Archmere Academy 15 - AI duPont HW 60

Monday, January 7

Basketball

Archmere Academy 60 - Newark Charter 51

Loading ...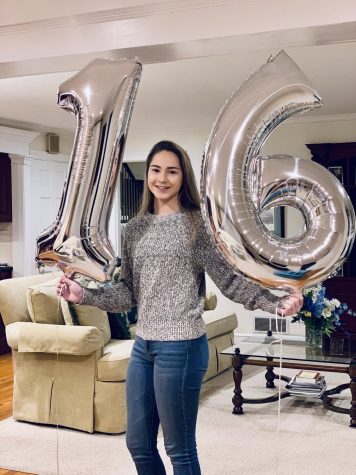 Katerina Medori
Photography Editor
Katerina Medori is a junior photo editor for The Green Arch. When she is not experimenting with makeup looks, Katerina is listening to her favorite music and writing movie reviews.