Executive Council spearheads new initiatives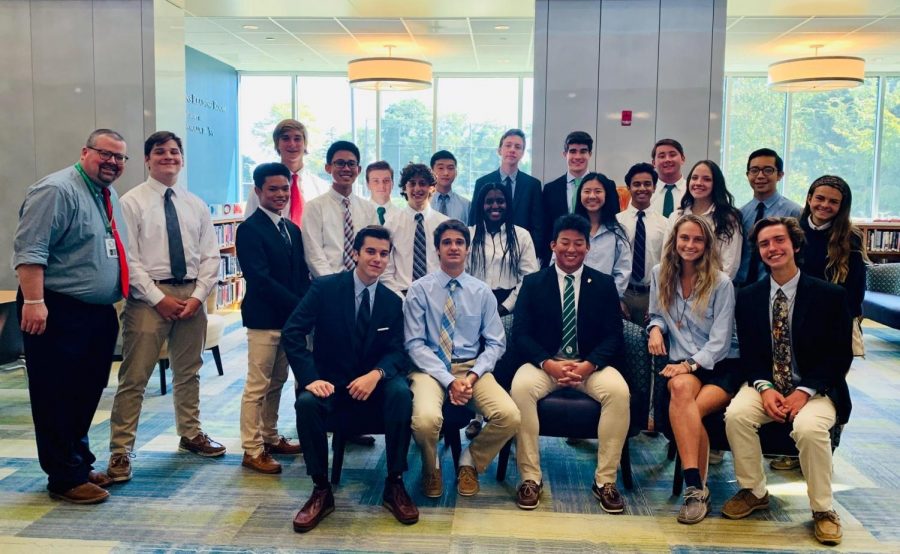 Luke Curry
October 8, 2019
Student Executive Council representatives recently announced new additions to Archmere for the 2019-2020 school year.
This year, new ideas are being continuously implemented that will affect all students. 
The students in charge are doing something new by creating a name for themselves: "The JAAAR". This stands for John, Andy, Abby, Alec and Riley. The most important initiative so far is the returning Green and White Night. This year, The JAAAR put a spin on the popular event.
"By splitting up the teams based on last names instead of grades, we hope to facilitate a bond across all of the classes and an even matchup in all events," Kates said.
The JAAAR wants to take action to better connect the student body and create memories for the students. 
"I am very excited to be Co-Chair of this event with Alec Steltz and make it as memorable as possible," Kates said. 
President Andy Shi concurred with Green and White Night when asked what new StuCo idea he was most excited for. 
"I know the potential of having a huge event like this and its ability to bring the school together," Shi said. "Hopefully, it will stick as one of Archmere's premiere events to come, and I'm honored to take part in its becoming."
Green and White Night's current date is not finalized but will be released soon. Shi also talked about offering Chick-Fil-A in the canteen after school on announced days and the long-awaited club funding from StuCo.
Representative Alec Steltz indicates that more is being done to achieve the goal of uniting the student body. Over the summer, Steltz created a website that allows students to interact and upload ideas to be reviewed by The JAAAR. Students can also view different events and when they take place, such as Green and White Night. 
"I am constantly thinking of how we can include everyone into our school community," Steltz said. "My main goal is to allow for student input, even from kids who aren't as open and outgoing as others". 
The JAAAR will continue to roll more ideas out to the student body throughout the year. After all, as they say, "The JAAAR is always open".