Stopping Stryofoam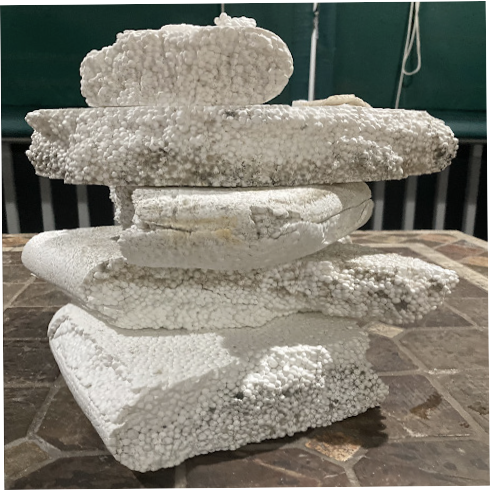 While seemingly harmless, styrofoam is in reality a massive threat to our environment and health. Constructed from a petroleum-based compound, styrofoam is considered a possible carcinogen by the EPA with links to leukemia and lymphoma. The styrene in it releases toxic chemicals into substances contained, and exposure results in negative health effects including respiratory irritation, depression, headaches, and decreased kidney function. More than 29 million tons of styrofoam are produced each year and since styrofoam is nonbiode- gradable, it remains on the planet from at least 500 years up to a million. Thus, every single piece ever created is still on this Earth.
Allowing styrofoam to persist means willingly allowing citizens to be subjected to these alarming conse- quences. Therefore, styrofoam needs to be banned to stop such atrocities. This is why Auks for the Earth is taking the initiative to advocate for a styrofoam ban. It is imperative that Delaware stops styrofoam usage to dramatically improve Delawareans' health and environment.
Eight states have already banned styrofoam, along with other states creating legislation at this time to ban its use. Del- aware needs to join this movement and help lead the way towards change before it is too late.
If you are concerned about this, you should join the effort to make a difference! Reach out to Auks for the Earth or me at [email protected] for more information on how to help. Auks for the Earth has all the resources needed to easily advocate. Anyone is welcome to participate and hopefully all who are interested do because the more voices, the more likely change will occur on this pressing issue.