Nut butter Brownies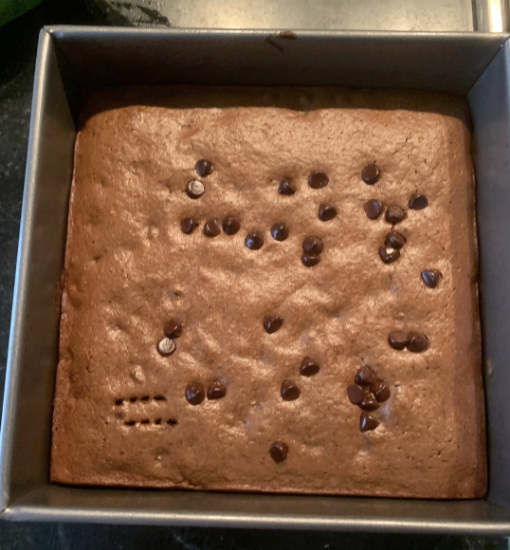 Jump to recipe
Prep time:15 mins & Cook time: 20 mins
yields 8 servings
Nut butter Brownies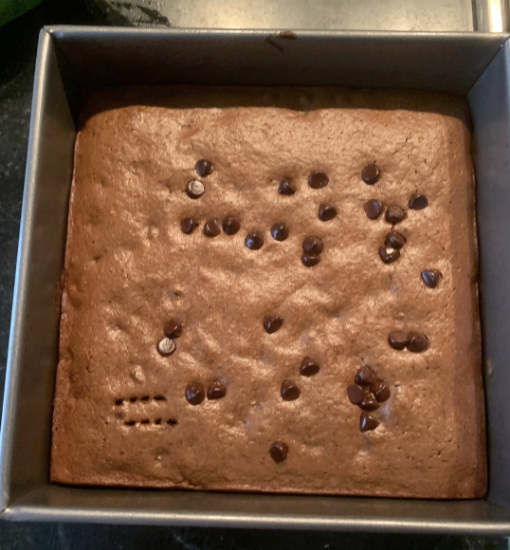 Notes
Optional add ins: fold walnuts into the batter for a crunch, or add ground espresso beans to give the brownies an extra kick of flavor.
Don't forget to check out our saved instagram story @archmeregreenarch , where we show you step by step instructions of each recipe!
Ingredients
1 cup nut butter (preferably smooth)
¼ cup maple syrup
2 eggs
½ cup coconut sugar (cane works as well)
⅓ cup cocoa powder
1 tbsp vanilla
⅓ cup almond flour
1 tsp baking soda
3 tbsp milk (nut or regular)
Chocolate chips
Instructions
Preheat oven to 350
Start by measuring out 1 cup nut butter; I used half cashew and half almond butter, but feel free to get creative or simply use peanut butter.
Combine the rest of wet ingredients (maple syrup, eggs, sugar, cocoa powder, vanilla)
In a separate bowl, mix the dry ingredients (almond flour, baking soda, milk)
Finally, fold in chocolate chips.
Grease the cake pan and add the brownie batter.
Place into the oven and cook for 20 minutes, or until the edges become crisp.
Let brownies cool and enjoy!