Chicken, Quinoa & Kale
Prep time: 10 mins; cook time: 30 mins Yields 2 servings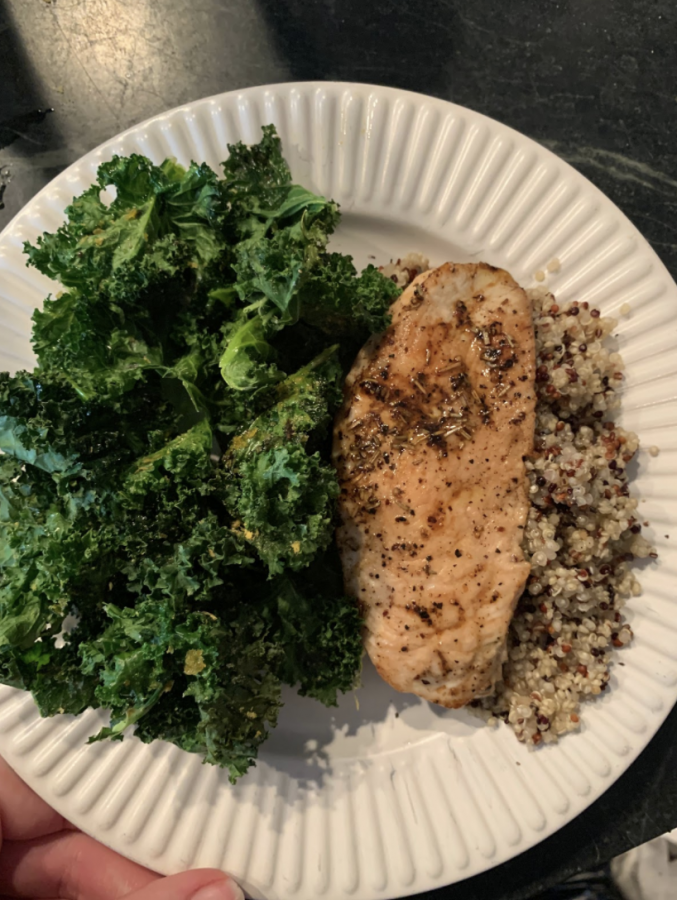 Jump to recipe
Prep time: 10 mins; cook time: 30 mins
Yields 2 servings
Chicken, Quinoa & Kale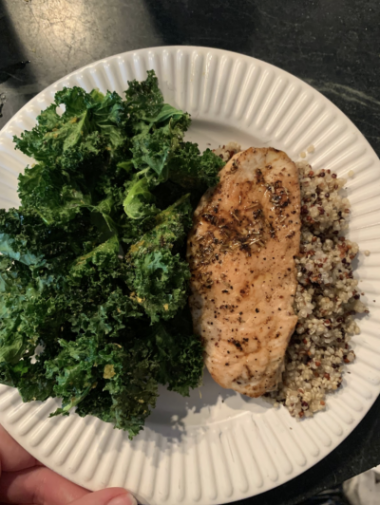 Notes
Don't forget to check out our saved instagram story @archmeregreenarch , where we show you step by step instructions of each recipe!

Ingredients
2 cups of Kale
2 chicken breasts
½ cup Quinoa
1 cup water
Seasoning: salt, peper, rosemary
Olive oil
Balsamic vinegar
Optional: nutritional yeast
Instructions
Preheat the oven to 350 degrees.
Boil 1 cup water, add ½ cup quinoa. Reduce heat to a simmer and cover for 20 mins.
Chop and rinse the kale leaves.
Spread on a cookie sheet, drizzle with olive oil, and season with salt & pepper.
Place kale in the oven for 8-10 mins, or until crispy.
Bring a pan with olive oil to medium/high heat. Once warm, add rosemary and pepper to toast for 1-2 minutes.
Next, season each chicken breast with salt and pepper on both sides and place in the pan to sear.
Once seared on both sides and cooked through, add balsamic vinegar and simmer for 30 more seconds.
Take kale out of the oven, and if you chose sprinkle with nutritional yeast for a cheesy flavor and extra protein.
Finally, put the components together! Add your cooked quinoa, crispy kale, and rosemary-balsamic chicken to the same plate and dig in!