How to Help in the Event of Natural Disasters: It May Not Be What You Think
Natural disasters are shocking and horrifying to all communities, and the tragedies precipitated from times of destruction are difficult to overcome. Especially in 2018, news regarding the California wildfires was far-reaching and significant to the entire nation. However, especially on the east coast, it is hard to understand the true scope of tragedy and damage. In 2018, California suffered from the largest and most destructive fire in its history, the Camp Fire. It left incredible amounts of people hurt, homeless, and suffering. Families, pets, and schools were hit hard in this time of crisis. With such a devastating occurrence, helping in the event of natural disasters can have an incredible impact on the communities. 
While many are aware of a need for help during natural disasters, too many people lack the knowledge of what is actually helpful and what is burdensome to the community.The issue of donations is that many people tend to donate anything they think may provide relief, like bottled water. These donations are more harmful than helpful because there is an abundance of plastic-buildup and not nearly enough water. Qualified teams actually bring in specialized, portable water cartons that are more effective. Furthermore, things like used clothing, shoes, medicine, and blankets are not beneficial. These pieces take up incredible amounts of room and are not usually needed by those affected by natural disasters. They overwhelm the limited space of the shelters, which could be used in other effective measures. 
So, how can we help the countless towns in times of tragedy? Donations wise, money is helpful in all stages of response. For the rescue process, monetary donations are required more than anything; actual volunteering and material donations usually create danger and liabilities. The second response area of natural disasters, or the recovery process, undeniably needs funding and support also. 
The Humane Society of Ventura County (HSVC) stated that the most crucial things to donate for recovery were actually gift cards to places like Walmart, gas stations, and much more of the like (Malito). By far, gift cards provided to families during these tragic times make a massive difference because they are directly able to buy the materials they need. Furthermore, an unfortunate amount of pets were displaced by the Camp Fire, which is devastating for families all around. Monetary donations to places like the HSVC were extremely helpful because most of the animals were being taken in by those organizations that were constantly in need of essentials for the animals. However, researching the credibility of these places and their goals is crucial to make sure donations are being adequately provided. 
Even with California slowly recovering, it's important to understand how to help with disaster relief. Often, it's misunderstood, but with the right donations given to the right organizations, the help can make a massive difference in the devastated communities. 
Sources:
https://www.marketwatch.com/story/the-right-way-to-donate-to-the-victims-of-the-california-wildfires-2018-11-15
About the Writer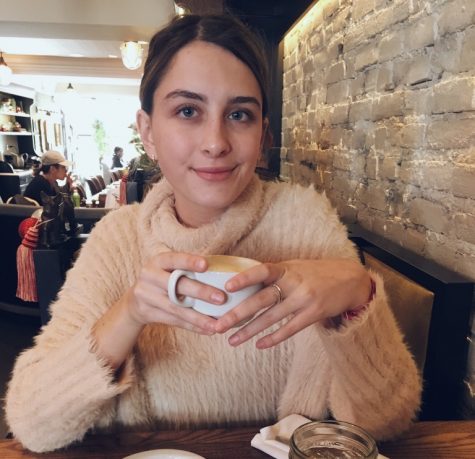 Caroline Antunes, Co-Editor in Chief
Caroline is a Senior at Archmere Academy. Outside of school, she spends her free time at crew practice, with her friends, or dreaming about *future* travels....