Solheim in Scotland Article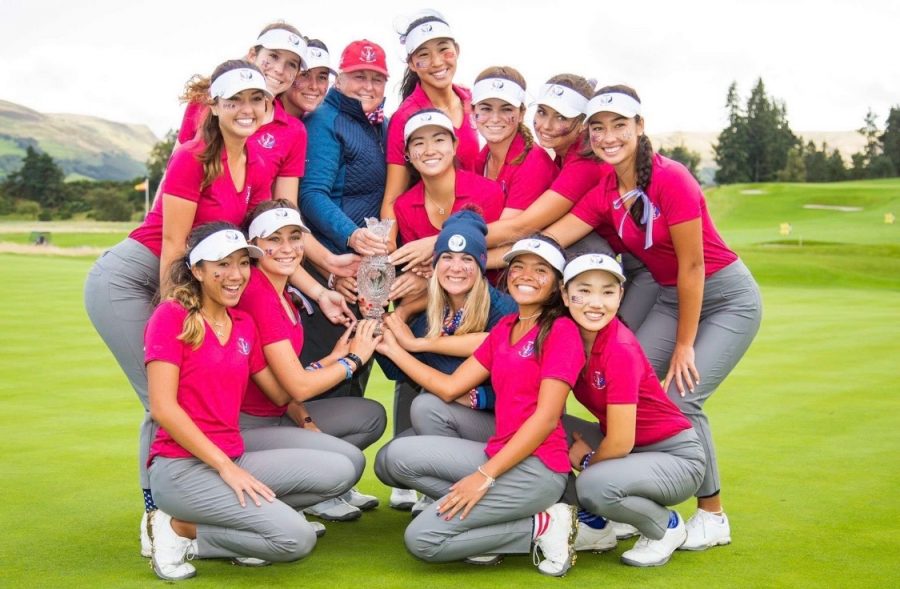 Hello, or "aloha" as our captain Mary Bea would say! My name is Phoebe Brinker, and I was a member of the 2019 PING Junior Solheim Cup United States team.
 I always thought when people Instagram-captioned this as the best week of junior golf, or maybe of their lives, they were exaggerating. I know now how they feel. This experience was truly one of the most emotional, and just plain fun, weeks of my life.
 From singing our hearts out on the bus, to feeling gratitude for the support of the local Scottish community, to wishing I had never put that piece of Haggis in my mouth at breakfast… PING junior Solheim Cup lived up to the hype. I think it's safe to say that my 11 teammates, and now my best friends, would say the same.
 Below I've shared some of my favorite memories from our trip to Scotland, which was my first time abroad. I hope you can take a little piece of my week: a small feeling of shared accomplishment or a hint of joy in a relatable memory.
 Before I can begin to share my experience, I must thank all the people who made these memories possible.
 First, to the Solheim family and PING for their vision in creating this event: the opportunity to represent the United States as a team is something we will never forget. To the LET and Gleneagles… thank uou for organizing and hosting an incredible event.
 I'm thankful for our captains Mary Bea Porter King and Carly Ragains who gave constant support and guidance, and to the American Junior Golf Association for not only helping to organize the event, but for giving us all a platform for success.
Finally, thanks to my family for providing me with the opportunity to play the sport I love, alongside the best junior girls, and travel the world.
Travel
The adventure started at New York's JFK airport in the Delta International air-terminal with everyone's excitement at an all-time high. The flight felt like ages and I didn't get one ounce of sleep.
After at least 3 coffees in the Edinburgh airport, I was ready for the full day of exploring. My highlight from day 1 was visiting a local school in Auchterarder where the kids' excitement quickly elated us; they asked for autographs and wanted to challenge us to a game of "crazy golf", which I learned is the Scottish term for mini golf.From the pipe band greeting us out front, to teaching the kids how to grip the golf club and seeing their improvement within 10 minutes, the school visit was a perfect start to our trip. The kids even came out later in the week to watch us compete. The first day was full of adventure and absorbing the community vibes, but after the long day we were ready for a good night's sleep.
Practice Rounds
The next few days were full of golf; we had three rounds to learn the course, conquer the blind tee shots, navigate the undulating greens, and get used to swinging in three layers of outerwear.
The highlight during these days was our lucky weather, with days full of sun, blue skies, and minimal wind, a rare occurrence for Scotland in September. And even though these days were full of intense preparation for the competition, we had a lot of fun as a team producing a tik toc video, where we showed off our dance moves and views of Gleneagles. Though our video did not go viral, we will have the short video to commemorate the trip forever.
The First Tee- Day 1 of Competition
I don't think I have ever screamed as loud as I did on that first tee. We prepared a chant, of course wanting to show the Europeans our team spirit and enthusiasm.
The chant started with walk up music and featured three leaders and this chant:
"What are we? One team.
What do we have? One dream.  
Who are we? USA!
USA. All the Way!"
 Afterward, we paused and started chanting USA slowly and softly, building up to faster and louder until we broke the huddle jumping and screaming. I remember my heart beating fast, my blood flowing, and being pumped up to another level. At this point, all of us were ready to work together as a team to win the Cup.
 Day 1 went extremely well, and after a long day of foursomes and four ball our team had the lead by three points, but the competition was far from over. We knew we had to stay motivated through the singles with 12 points up for grabs on Day 2.
 After the opening day of competition, full of windy, rainy Scotland weather, all of us were exhausted… but not too much to sing out hearts out on the bus ride home. We blasted the national anthem, singing back and forth with the Europeans in the back of the bus, like a sing off extension of our battle on the course. We rocked to Wrecking Ball by Miley Cyrus, the High School musical soundtrack, the Jonas Brothers, and so much more.
Singles Matches- Final Round
I was in the eleventh match out of twelve in singles, and I admit I was feeling a little anxious to get out on the course and start.
 After sharing birdies with my opponent Benedetta Moresco from Italy after the first hole, I quickly settled into my game. Though I lost my match 3 & 2 on Benedetta's chip-in for eagle on No. 15, I played hard and with my whole heart.
 When I learned that Brianna Navarrosa sunk the winning putt and secured the points for the U.S. to win, I was filled with joy and couldn't wait to storm the green after Alexa Pano finished her final hole. Together, after grinding for two days of intense competition, we screamed out the cheer, "I believe that we just won!" and lifted the trophy after shaking hands and thanking the Europeans for a great battle.
 Looking back, I am grateful for the opportunity to compete overseas and bond with my teammates. All of us have worked hard for years to earn our spot on this team, and the adventure was rewarding.
I wouldn't have changed a thing.
Solheim Cup Experience
Before we came home, we attended a gala alongside honored guests and all the pros, shared dinner in the USA team room in the Gleneagles hotel, cheered during the opening ceremonies, and enjoyed a front row seat to the action on the first tee for the Solheim Cup.
Though the competition was intense, I felt each team coming together to support our game and great hope for the future of women's golf.
Like our junior competition, the pros battled until the end and wanted so badly to win. In the end, sportsmanship and comradery prevailed and the event expanded worldwide appreciation for women's golf with tough battles and personality. I'll remember Juli Inkster dancing on the first tee, the Korda sisters teaming up, and Suzanne Petterson's dramatic finishing putt.
It was truly a Solheim cup to remember, no matter your team.
Final Thoughts
I now can say I know all 24 members of the European and American Junior Solheim Cup teams and feel an even greater motivation to keep working hard and see how far golf takes me.
I know every girl who played in the PING Junior Solheim Cup will work their absolute hardest to represent our country again in the coming years. I hope one day I can play again in this event as a professional like the 16 of 24 Solheim Cup players this year. The AJGA truly showcases the next generation. 
But, if I have learned anything through golf, it is that there is always another goal to work towards. 
For now, I'll treasure this fun week full of competition, bonding, laughing, and exploring. 
So long, Scotland. And, as all the Brits say… Cheers!
About the Writer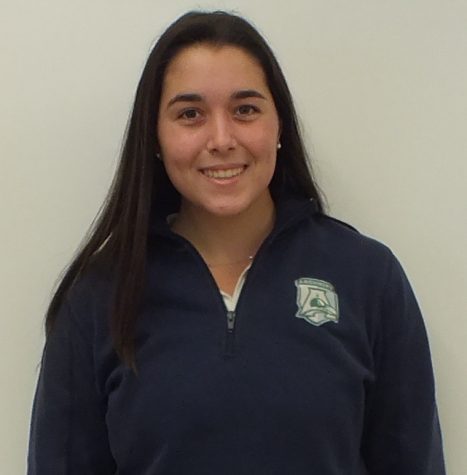 Phoebe Brinker, News Editor
Phoebe, a Senior at Archmere Academy, is back working on The Green Arch this year.  When Phoebe is not writing, you can find her out on the golf course...