Sixers
The greatest basketball team on earth started its season on October 16th, and the excitement was through the roof. The re-vamped Sixers took on the Boston Celtics in a rematch of last season's Eastern Conference semifinals series which saw Boston as the winners, ending the series in just 5 games. The game started off very close, with both teams exchanging the lead multiple times. After the first two quarters however, the Celtics began to pull away and ended up keeping the lead until the end of the game to win 105-87. Many saw this game as a foreshadow for how the 82-game season is going to play out for the Sixers because of the many Sixers mistakes exploited by Boston, such as poor transition defense, bad shot selection and awkward defensive mismatches that allowed many members of the Celtics to score at will. However, this game was only the first game of the season, and despite the issues, the Sixers have plenty of time to turn things around. Despite the negatives, there were a few positive takeaways from this, one being the fact that the Sixers' starting five looks very strong, especially Ben Simmons, Joel Embiid and Markelle Fultz. Many doubted Markelle prior to this season due to a shoulder injury that kept him out for the majority of last year. Now, he has shown that he can handle the doubt and wants to prove everyone wrong. Despite playing and losing to the Celtics in Boston for the season opener, it was so invigorating to finally have Sixers basketball back.
About the Writer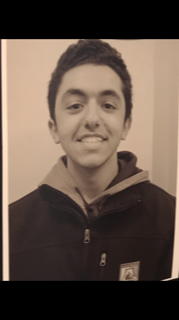 Michael Marano, Sports Editor
Michael, a senior at Archmere Academy, is a returning writer and a new editor of The Green Arch this year.  When Michael is not writing, you can find...