Antigone
Recently, the theatre department at West Chester University staged a production of the Greek tragedy Antigone with the innovative dynamic of an all female cast. Penned by Sophocles, the play follows the title character, Antigone, and the trials she faces among her family and the Greek patriarchal society. The dynamic of an all female cast added to the depth of the piece through the prominence of each character performed, whether chorus or main character. Logan Santana, a freshman at West Chester, explained that she and her fellow cast of women understood how important telling this story is, especially in the current political climate. In addition to the actors' impressive caliber of talent, the costuming and set design for the show was spot on, successfully communicating the era and time period to the audience. Antigone finished its run on October 20th, and though it ran for almost a week, the inspiring performances left the audiences wanting more.
About the Writer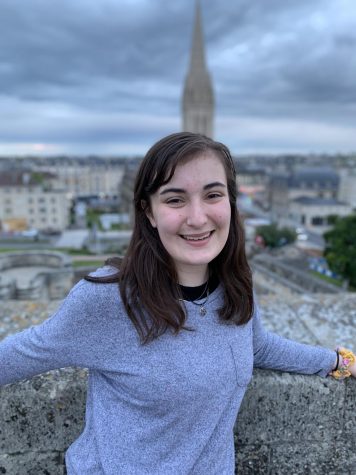 Alexis Rendel, Editor-in-Chief
Alexis is currently a senior at Archmere Academy. She is very involved in the arts and theatre culture at Archmere and hopes to continue this in the future....