Mr. Jordan to Step Down From Principal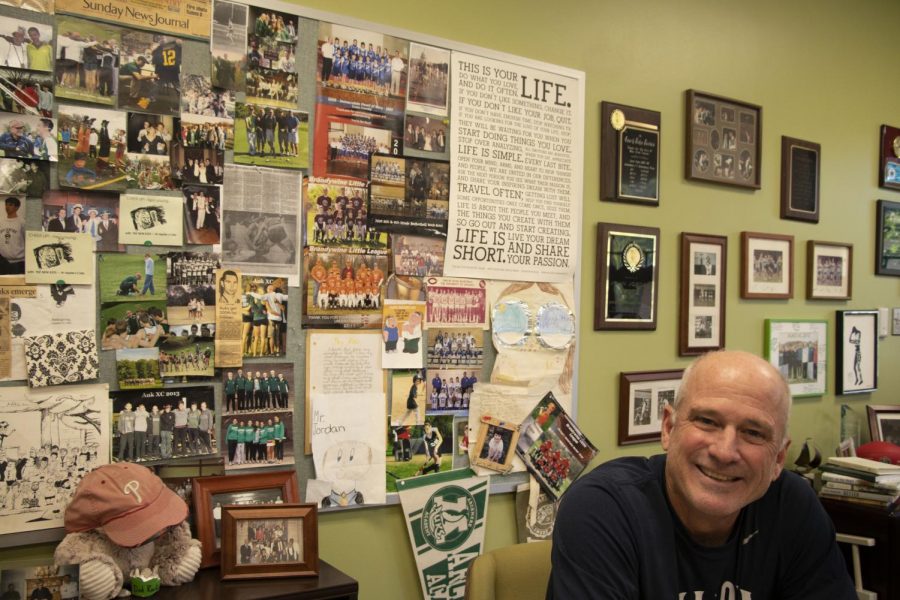 As the seniors walk through the Ambrogi gates in May of 2020, they will be walking out of Archmere's grasp alongside Mr. Jordan in commemoration a new beginning.  Mr. Jordan recently announced his resignation of principal to the Archmere community. Though the Archmere community will be enduring a loss facing Mr. Jordan's decision, we are excited about what awaits him in this new chapter of his life beyond Archmere's gates. In a heartfelt discussion, Mr. Jordan reflected upon the factors that motivated his decision, as well as the mark he hopes to leave on the Archmere community.
Mr. J has dedicated much of his life to Archmere, graduating in the class of '76, teaching from '86 to '96 and then returning to teach in '02.  Eventually, he took up Archmere's principal position and has remained since. Mr. J explained that his thirty-three years of experience, combined with his children growing older, has left him with a desire to explore other interests.
"I would like to try to impact a different community, experience something different with my skill set… That discernment process has been percolating for 2 to 3 years now… the big question is, 'What am I going to do moving forward?'"
Weighing the pros and cons in response to this demanding question regarding Mr. Jordan's future at Archmere seems like a never ending search for answers; however, listening to his intuition was key in Mr. Jordan's decision process.
"The list to stay where I am is long. It is a great community. I love children, I love the students, I love the faculty I work with… but there was something telling me to take a risk and see what else I could do that would challenge me in a different way."
Mr. Jordan is clearly willing to take on any challenge with bravery and optimism, which he embodies everyday as the principal of Archmere. Now, he is simply looking for a change of scene, along with an opportunity to impact more people with his infectious spirit.
"I don't ever want to grow stale or just sedentary. I thought, let me see if I can pivot and look at other options."
Mr. Jordan's has experienced every role at Archmere; from being a student, to assuming roles as an English teacher, admissions officer, and now principal, Mr. J has truely experienced everything Archmere has to offer. Without a doubt, he is permanently a part of the school's legacy. When asked to reflect on all his years and positions in the Archmere community, Mr. Jordan used one of Archmere's core values and his favorite word: "zeal". The word zeal perfectly encompasses the passion and energy Mr. J has brought to Archmere over the years. As we commemorate his legacy, his zealous nature will always be remembered.
"The word zeal is great, I love that word!"
Additionally, when asked the lessons Archmere has taught him, as well as how he hopes he has made an impact on everyone associated with the school, Mr. J responded undoubtedly with wise words.
"You have to be yourself… And you better like working hard. I have been able to interact with special people. It's nice to know that I have made an impact as a teacher."
Every student who has had the opportunity to know Mr. Jordan knows they have been impacted by him in a positive way. Truly, losing Mr. Jordan as the principle of Archmere brings a sense of loss to campus. However, we can rest assured that Mr. Jordan is not abandoning Archmere, but simply following his passions. To the Archmere community, he leaves parting words of wisdom.
"I hope students don't get locked into, you know, I'm on this path, I'm going to do this, or I know I'm going to be this. I hope the kids will ultimately do what they are passionate about doing. And that it a lifetime discovery… If you figure out what you love, you will make an impact on peoples' lives." 
About the Writers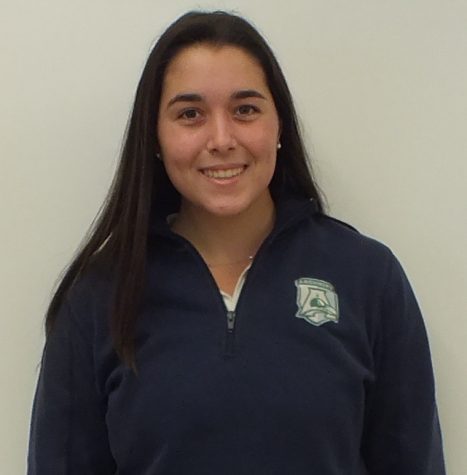 Phoebe Brinker, News Editor
Phoebe, a Senior at Archmere Academy, is back working on The Green Arch this year.  When Phoebe is not writing, you can find her out on the golf course...
Brian Carbajal, News Editor
Brian is a senior and is a returning writer for The Green Arch, currently a News Editor. He can be described as a generous friend with a great sense of...